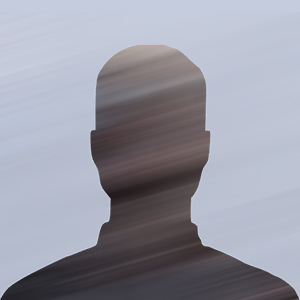 Rolf Wurster, Daniel Duperon Quezdas and Marcel Wurster, Germany

Hello Visuddha,
After we are back in Germany again and have already worked again the 1st week,
we would like to thank you all again for all your efforts.
We would also like to thank our young driver and our guide, who have given us a very warm welcome. (Maybe you send our greetings to them).
Our visit to Ladakh/Leh impressed us all, we meet a completely different country/continent and a completely different culture.
As a European is not always easy to understand (electricity and internet only available from time to time ...)
We have everywhere a very nice and accommodating hospitality, no matter where we were.
All these insights and experiences in this country which we have won will surely accompany us all our lives
and remain unforgettable for us.
Here is a brief overview of our holiday / visit, the Mahabodhi Center and our following round trip:
Upon our arrival, we were very hospitable at the Mahabodhi Center and spent 2 days there to acclimatize.
Dechen Dolkar (our godfather) and her sister with uncle had shown us the closer environment and monastery.
After a detailed shopping with Dechen and her sister and the farewell of Helga and Gerhard Adam incl.
a great dinner at the girls' hostel in the Mahabodhi Center, we made our way (including the visit of the temple Akshi)
to Dechen's parents in Lamayuru.
Then we drove on to the Nubra Valley.
The visit to Dechen's parents and siblings was very warm and unfamiliar.
We could try country-style meals as well as butter tea and self-brewed beer.
After a very emotional farewell, we traveled on the Khardong la Pass and then explored the local sights (camels, dunes, quad bikes, etc.)
in Diskrit thanks to our driver and guide.
We visited the hot springs of Panamik including the offered shower.
The ride over the Khardong la Pass was an absolute experience, as in Europe we are not aware of such passable heights (5359 m) for normal tourists.
In Diskrit we had the opportunity to attend a teaching session of the Dalai Lamas, which was an absolute sensation for us.
Then we went on to Turkut and spent one night in a beautiful Guesthouse.
We would have liked to stay there 1 day longer, however we made changes on our trip.
We did not visit the Pangong lake (too long drive) instead we made a 2-day trekingtour.
The last two days we spent in Leh to shop and relax.
After the return flight from Leh to Delhi we spent another 1.5 days in Delhi and then we went
back to Germany.
Thanks again to everyone involved and who knows maybe we'll meet again sometime.
Best regards
Rolf Wurster, Daniel Duperon Quezdas and Marcel Wurster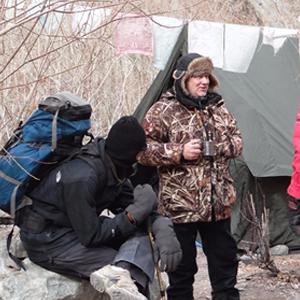 Ulrish Krammer
Germany

Mr. Ulrish Krammer from Germany at the Husing Camp speaking to domestic wildlife tourists.
NOTE FOR TRAVEL TO HEMIS NATIONAL PARK (H.P.)
We started like planning on 27.01.2015 to Husing Valley for former 3 days. On second day I was changing the program to stay longer in the camp. The problem was minimal snow, so that snow leopards were not easy to get. After 4 days I became bit ill from cold air and decided to break after 6 days. All services were excellent, just my own health situation drive me to break earlier.
But on the day 6th morning I was informed by the great spotter of the Agency that a snow leopard close the camp is spotted, and that morning made my day. I shot almost 1500 photos in 1-2 hrs.
Many thanks to the staff, organization – Agency and Mr. Lobzang Visuddha for great organization.
All my request was fulfilled in really positive matters.
Signed
ULRICH KRAMMER
01.02.2015
u.k@decs-gmbh.de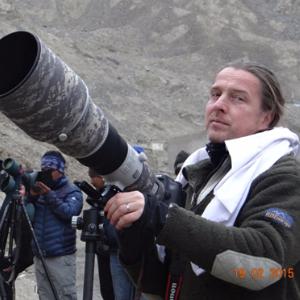 Thomas Kimmel
Germany

Staff: Very helpful and flexible. Food: Too much, very delicious. Guide: Flexible, got leopard on the first day. All my needs were covered; felt at home and we lived like a family.
Organization/Agency: Thanks Lobzang Visuddha for this very successful trip.
Can recommend without any doubts!!!!
Signed
Thomas Kimmel
Founder of Diamir GmbH
Travel Company, Dresden, Germany
21.02.2015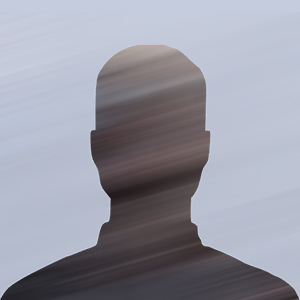 Bradt Guide Book
KASHMIR

"Ancient Tracks (see ad. Page 163 (86 C2), Opp. SBI, Main Bazaar, M: 9906971808; e lvisuddha@yahoo.com ; www.ancienttracks.com. Highly professional Agency offering customized tour incl. Bird Watching, Snow Leopard Quest & Wildlife watching and treks that include yoga and meditation sessions. Owner Lobzang Visuddha is mine of information and full of imaginative ideas for trips. Recommended!"
http://www.bradtguides.com/shop/asia/india/kashmir.html
Bradt Guide Book (Edition I) Titled KASHMIR – Jammu, Kashmir, Ladakh, Zangskar
By Sophie & Max Lovell-Hoare, On page No. 85/86
Under Local Tour Operators / on the Map